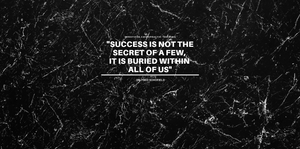 Catapult your chiropractic practice to the next level by learning from the most successful chiropractic trainers in the world.
We help chiropractors create the business and family life they have been dreaming of
We do this with teaching, consulting and training with our different programs.
We don't force you to be us, we help you maximize your strengths and
minimize your weaknesses.

We don't take on clients, we hand pick Rhinos to join our Tribe.
You are Blessed
That's right, you have been blessed with the foresight to choose a career that has more compassion and does more to promote the wellness of beings on this planet than any other. As a chiropractor your mission is to get in tune with every one of your patients and deliver an a educational experience that
will change their lives forever.
This is no easy task, especially when you also have an office to run, bills to pay, goals to achieve, kids to raise, and  a life of your own to life. And live it large, you must!
When you decided to become a Chiropractor, you probably had dreams of helping thousands of people, maybe even millions. And you probably had dreams of earning lots of money. But somewhere in between that critical decision to become a Chiropractor and now, your dreams have faded and the goals you set seem more like a pipe dream than a possibility.
The reality is that your goals are still there.
They have always been there. You just lost your way, lost your focus and maybe even developed some bad habits in your practice.  Sounds depressing, doesn't it?
We are here to tell you that it's about to stop.
Imagine for a minute that you are seeing 600-800 patients a week. How does that make you feel?

Imagine seeing Double Digit New Patients every week of the year.  Does that make you excited?

Imagine collecting 80 thousand dollars or more a month. Does that grab your attention?

Imagine the impact that would have on you, your family, your patients and in your community.
It sounds great, doesn't it?

It should, because that is what you are entitled to and it's OUR PURPOSE in life to help you get there.
The coaching from Schofield Chiropractic Training is not one dimensional, quick fixes.
The principles absorbed in our seminars, in our calls, and in our resources, will
transform every part of your practice and life and empower your team to transcend their limitations.
The Rhino Tribe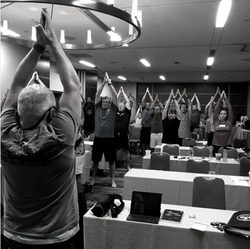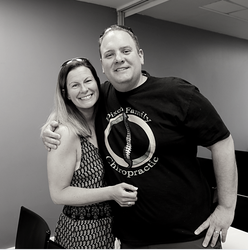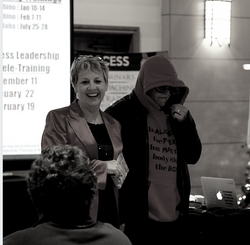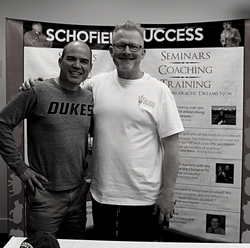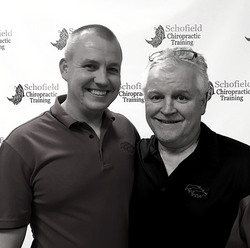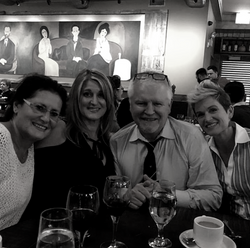 What our Rhinos say
Dr. Fred has shared and served his unwavering message of the 'tic more consistently than any other Chiropractic Coach. In a world where people are looking out for #1, Dr. Fred will coach you out of your schleppy ways and instill a self-belief that your best life already lies within you. And lest we forget Susan who is always a phone call away, insightful, brilliant and caring. So humbled for their impact in my life.

John P.
Definitely one of the best in Chiropractic! They aren't just a training group, they are a tight knit family that LOVE what they do and treat each other like relatives. Some of the very best best, genuine, charismatic people I know! Love Dr. Fred and Susan Schofield!

Nemani D.
Always Charging.
My mantra has always been that Dr. Fred is the REAL DEAL in Chiropractic.
He is always living, breathing Chiropractic. I'm sure BJ is proud of him for spreading the TIC.
Get in on it, be around the Best to become the Best!

Dr. Michael H.
Almost everyone in Chiropractic that is coaching Chiropractic started with the Schofields.
To be the Best you gotta Coach with the Best, and Dr. Fred IS the BEST.

Dr. Ryan S.
I love you. The Intensity is just like the first time I heard you over 20 years ago.
You helped me become a better me. I listen to you and my wife asks why I'm smiling.
My fire burns bright and strong because of you and training I did. I'm still training. MO CHIH CHU

Dr. Steve S